\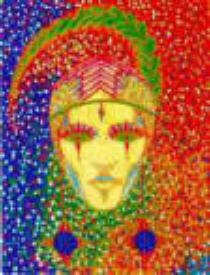 Artwork above by Peter Farrelly ©
Welcome to fruupp.com

and the continual musical composition of Stephen Houston.
Coming, the release of the new album:

" The Thaumaturge "

There is definitely change in the air! There has been a shift in the realm of the spirit! New things, new days, new ways!
This will be an album of extraordinary power. The concept and musical content for this album has been brewing over the decades since the release of "The Prince of Heaven's Eyes".
"The Thaumaturge" is the next logical step in the progression, because of meeting with "The Prince of Heaven's Eyes".
Houston says "that each note and musical key and progression in the construction of this forthcoming album will have holistic thaumaturgic influence and impact."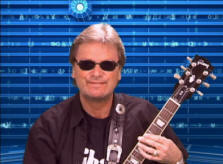 Stephen Houston is busy recording this colossal musical experience and for all progressive aficionados, this could be a reawakening into where the band would have developed to musically.
"The Thaumaturge" will be an album where the spirit wind of creativity has been let loose and no one is trying to hold onto the rudder.
Will there be 'a tour'? Houston has not given any definition to this, but people are talking about the fact that he is recently in receipt of a five and a half thousand watt PA system.

Could there be a reunited Fruupp tour? Prof. Rob Cervero of Berkeley and editor in chief of the Official Fruupp Tribute Website: http://www.dcrp.ced.berkeley.edu/Cervero/FRUUPP.htm threw the challenge down to Houston in a recent e-mail to him. Rob wrote that he, Houston, "should contact Vincent McCusker " and obviously, get on with it.

Stephen is definitely open to the possibility of a reunification tour if management, funding and the band members personal lifestyles could handle the upheaval.
One interesting piece of insider info has surfaced, in that Nick Sadler, former Fruupp promoter and venue manager has been in regular recent contact with Houston.
I wonder, if more comes out of the woodwork, will a Houston' "Thaumaturge" album tour become an original Fruupp "Thaumaturge" tour, with a live version of the album being recorded with McCusker, Farrelly and Foye thundering through in ultimate original Fruupp dynamism?

The Perfect Wish
Nick
( The other Nick from Solihull )
Oh!, bye the way, Stephen said that he would "wish it" aswell?